The Women with Wings Foundation
The Women with Wings Foundation is a teaching non-profit and 501 (c)(3) recognized organization that bridges the gap between the science and technology of medicine and patient care by offering healing arts programs, products and services that can easily be integrated into a provider's existing protocol. Our products and services use all forms of art to inspire cancer patients, chronic pain patients, domestic violence survivors and their families to heal emotionally, spiritually and physically. Discovering one's creative instincts brings Joy, Faith and Hope to the healing process.
Our extended mission includes supporting the efforts of chaplains, hospice and oncology nurses and staff. Stress reduction for the provider is as important as it is for the patient.
Our goal is to offer the highest respect and compassion to providers and caregivers on the front lines of healthcare and to their patients and families who are dealing with the enormity of a diagnosis that is often challenging, overwhelming and life-threatening.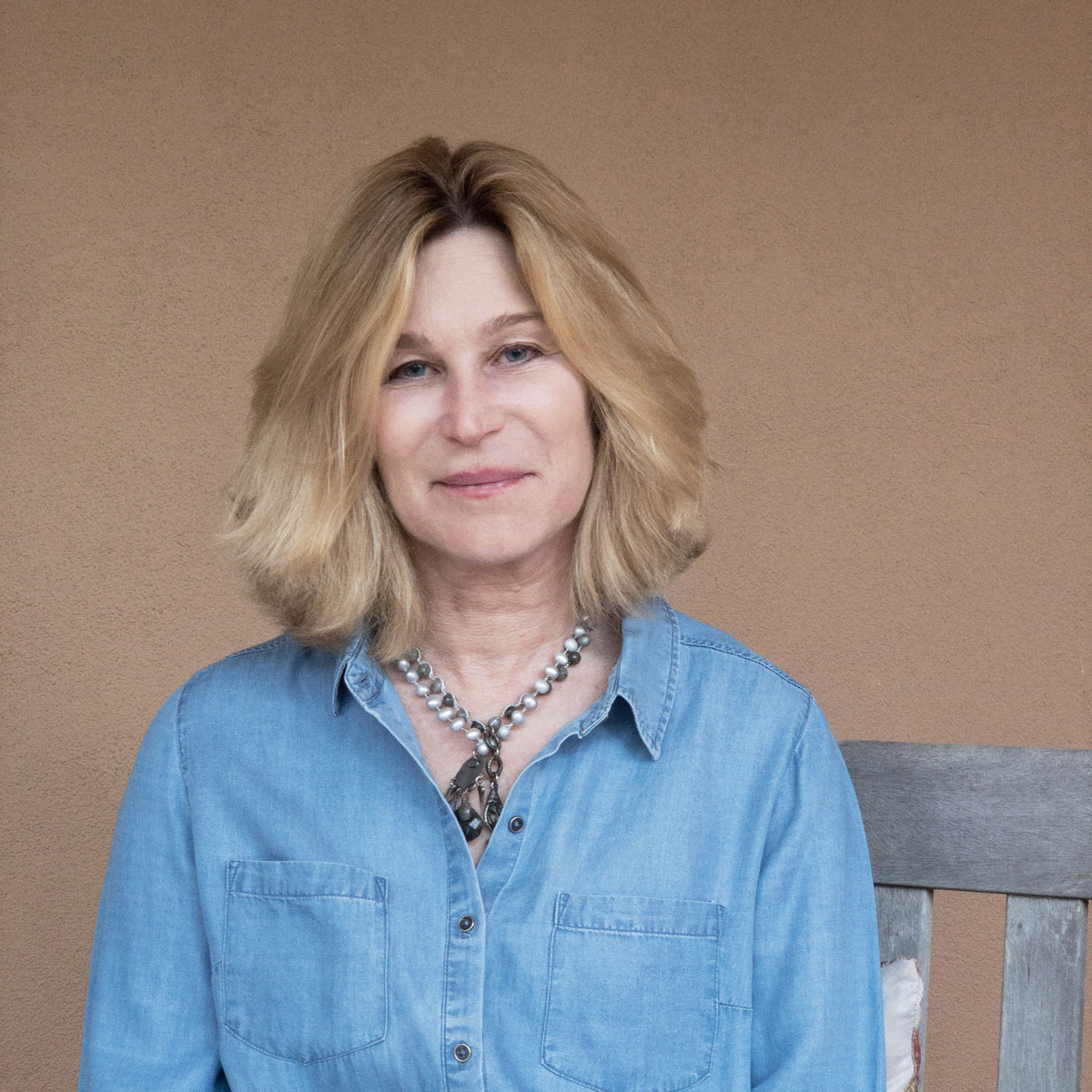 Patricia's career in sales, marketing and content development includes working with some of the finest publishing companies: The Economist Group, Hearst, Hachette, Time, Inc., Conde Nast, Rodale, Times-Mirror and Mariah Media, publishers of Outside Magazine.
Her love for the creative process, years of education and experience led her to "scribble and doodle" her way to discovering a teaching method that allows people to "get out of their heads and into their hearts," where the healing process begins. Her work is now being taught in over 800 domestic violence shelters around the world, through A Window between Worlds (awbw.org) and her signature Create to Heal ® program is being used in hospitals and cancer centers in Southern California, the Pacific Northwest and East Coast.
Patricia is a graduate of Stanford University and Harvard's Publishing Program, now being taught at Columbia School of Journalism. She continued her love for the creative process and visual communication through Art Center College of Design, Pasadena, CA.
Mauro W. Zappaterra, MD, PhD | Chief Medical Officer
Mauro W. Zappaterra, MD, PhD graduated from Harvard Medical School and specializes in Physical Medicine and Rehabilitation with a particular focus on optimizing human performance through regenerative medicine, nutrition, mind-body exercises, mind-training, and biofield therapies.
He completed his PhD at Harvard, studying neuronal stem cells and the effects of the cerebrospinal fluid (CSF) in brain development and in adults. He has published numerous scientific and medical articles and his work on the CSF was chosen as the cover image for the prestigious Neuron journal. He has been featured in the New England Journal of Medicine in regards to teaching medical students about living with life threatening diseases and in Psychology Today on an article titled "Joy: The Art of Loving Life."
He combines his training in rehabilitation medicine, evidence-based research, nutrition, and various complementary and alternative medicine modalities such as polarity therapy, reiki and biodynamic craniosacral therapy to work holistically with individuals to optimize their potential and improve their quality of life.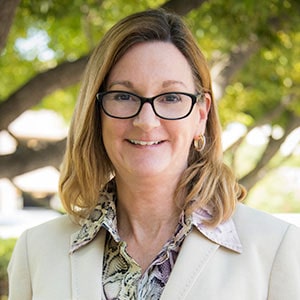 Ruth Williamson, MD | Medical Liaison
Dr. Williamson is the Medical Director of Radiation Oncology and the Medical Director of Breast Cancer Services at Huntington Hospital in Pasadena, CA. She is also an Associate Clinical Professor at City of Hope National Medical Center.
Dr. Williamson brings two decades of experience in radiation oncology and breast cancer treatment. She is focused on increasing her patients' cure rate through cutting-edge treatments. Dr. Williamson earned her MD at University of Southern California and completed an internship at VA Long Beach Hospital, Long Beach, California.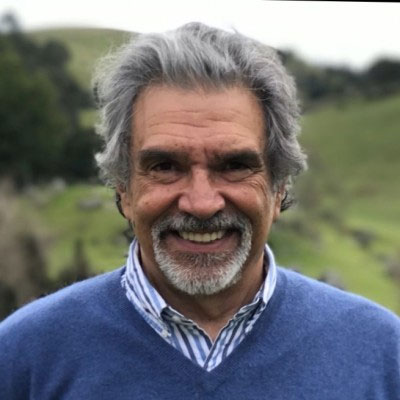 Mr. Adams is an accomplished sales and marketing executive with a proven track record in building brands, developing businesses, and monetizing content. Throughout his career, Mr. Adams has successfully launched several media properties, websites, and nonprofit ventures, including launching successful brands for renowned global companies like Johnson & Johnson and Procter & Gamble.
He is the Co-Founder of Operation Reinvent, a company dedicated to helping female veterans bridge the transition from the military to civilian life and a Co-Founder of Lace Up 4 Heroes, a nonprofit organization focused on increasing the awareness about the challenges U.S. veterans face in transitioning back to civilian life. Mr. Adams is also a Development Partner at Fund of Sustainable Tomorrows, a nonprofit focused on influencing social change through the power of documentaries.
He has also served as the CMO of LesConcierges, Inc., the world's premier provider of global concierge services and solutions. He was involved in creating marketing platforms, websites, and mobile apps for various world-renowned clients such as Visa, American Express, Merrill Lynch, Hilton Hotels Owners, Apple, Genentech, and Fidelity Investments.
Mr. Adams' agency experience includes working as the Senior Vice President for J. Walter Thompson, and a Media and Account Director for numerous companies, including Unilever, United States Marines, US Air, Procter & Gamble, Jeep, Johnson & Johnson, Renault, JVC, Dannon Yogurt, Colgate, and Columbia Pictures.
Mr. Adams holds a Bachelor's degree from Yale University.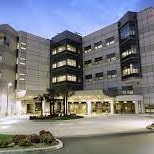 Jill Mathison, RCP, CPHQ, MBA/HCM | Treasurer
Ms. Mathison is the Director of Oncology Service Line at Methodist Hospital of Southern California. She oversees the Cancer Resource Center, Tumor Registry Program, GYN Oncology Institute for Surgical Specialties, and the Comprehensive Community Cancer Program.
Ms. Mathison has worked with some of the most prestigious medical institutions in California and Massachusetts. Her inspirational leadership has garnered numerous awards, including Glendale Memorial Hospital's Leader of the Year.
Ms. Mathison earned her Master Certificate in Healthcare from Villanova University, a Bachelor of Science and Respiratory Care from Salisbury University, and a Master of Business Administration and Healthcare Management from University of Phoenix.

Chaplain Mary D. Farah | Secretary
Chaplain Mary Farah was born in Beirut, Lebanon and as a child, experienced some of the best and worst in humanity. At age 12, her home was bombed, but her family escaped harm and found refuge. During the Lebanese War, Mary's innate compassion and caregiving skills emerged.
Chaplain Mary began her education in Beirut, but finished here in the States, receiving her MA in Religious Studies and Certified Family Education at Andrews University, and her Clinical Pastoral Education at Stanford Medical Center. Part of her education and "ministry" at Stanford included a residency in Spiritual Care Services, attending to bone marrow transplant, cancer and palliative care patients. The Outpatient Cancer Institute was also pivotal in her education and growth as a chaplain.
Mary has extensive experience working as Chaplain for Adventist Health System at Florida Hospital and Adventist Health West, where she was involved in many projects including Spirituality and Health Conferences. Now, 2020, Mary's main focus is to help injured employees navigate the workers' compensation system using her whole-patient, whole-person care techniques.